The Crowdfunding Campaign!
We've completed production and are in the final stages before distribution! We need your help to cover pre-distribution costs (music rights, subtitles, film festival submissions …) We also need a marketing budget for the film release, because distributors barely market independent films.
Watch the trailer:
We want this film to reach as many people as possible – to change lives and make the world a better place. Therefore, we need your help with marketing and publicity.
We're launching this crowd fund to:
Raise a distribution budget
Build a publicity network (won't cost you anything!)
Click here to go to our crowd-FUNDING page
Watch more about the movie:
DISTRIBUTION BUDGET
To release an independent film these days takes a village of men AND women! WE NEED YOUR HELP to market and release the film to theaters, cable, streaming services, the U.N., the space station, and in perpetuity throughout the Universe!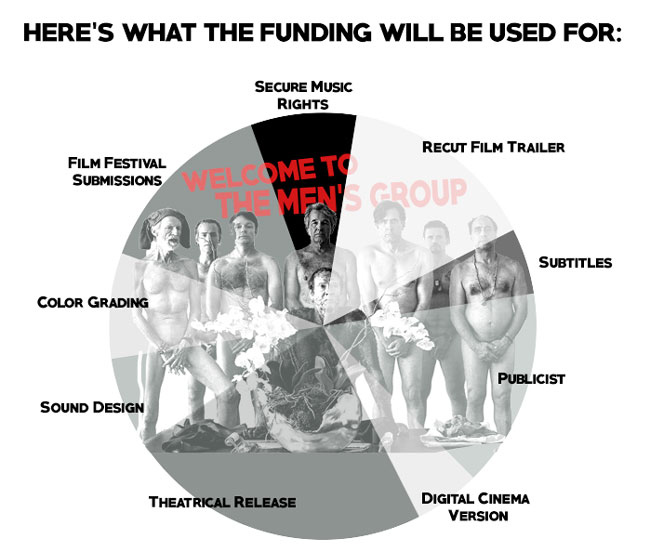 If you can give generously to our campaign then we can cover all the necessary finishing and promotional costs of distributing the film and help it become a positive force and catalyzing event in the lives of men and women everywhere!
Check out our perks!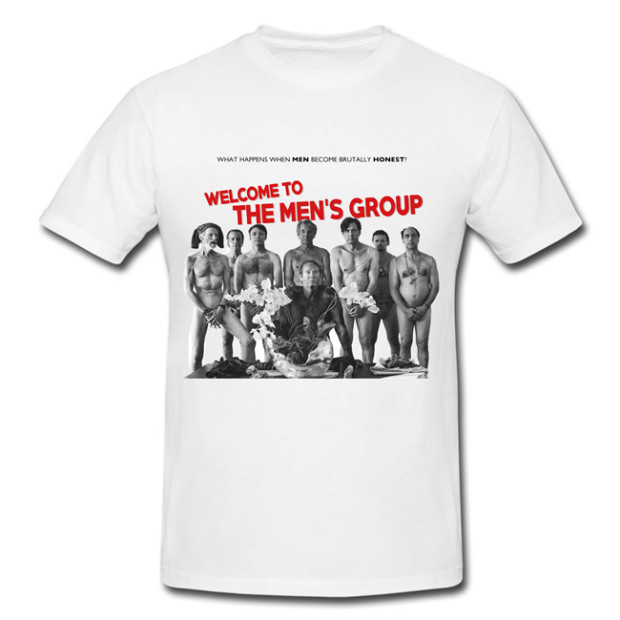 We're offering a number of wonderful thank you gifts for your generous donations. From collector's items to meetings with the cast. , our perks include such cool items as:
Naked man t-shirt!
Signed poster!
See the movie before release!
Online men's groups!
Signed Books!
Attend the premier!
Private screenings!
Breakfast with the cast!
Attend a men's group!
Become a producer!
See the full list on our crowd-funding page
Choose the level that shows your support and join the community that will help distribute this film everywhere!
Click here to go to our crowd-FUNDING page
Do you own a business?
If you own a business, then you can support us by advertising your business on our Supporters page and that way your contribution will be tax deductible.
Click here to to fund us by advertising
PUBLICITY NETWORK
You can also contribute to our worthy cause in many non-financial ways:
Follow us on facebook and twitter


The more people that follow us on facebook and twitter, the more money that a distributor will be prepared to spend on marketing the movie, because followers are proof that there's a market for the movie. So please follow us on facebook and twitter

Share our posts and tweets


Help us reach more people by sharing our posts and tweets to friends and followers.

Join our mailing list


Stay connected, so that we can let you know what's happening with the film, and when there are opportunities for you to help us with publicity. Join mailing list

Write about the movie/movement


If you have a website, then write something about the movie and the movement. If you send a newsletter to your mailing list then include a paragraph about us and a link to our website www.themensgroupmovie.com.Let us know that you've written an article so that we can link to it and promote it.
Click here to go to our crowd-FUNDING page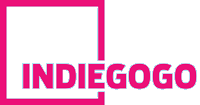 "Woody Allen meets Almodovar"
"A film about the Inner Life of Men"
"A Movie That Opens a Window into Male Vulnerability."